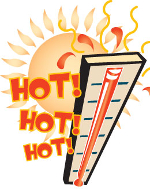 Boom Shaka-laka, now June is almost over! Good grief. My mom always told me that the older you get, the more time seems to fly by, and as I'm learning, she was right about that too. She was right about a lot of things. I wish she was here for me to admit that, sheepishly, to her. I observed the thirteenth anniversary of her death this past week. 13 years that I've missed my mom every day. And over a year since we lost my dad, good grief, I'm getting old.
OK, back to the topic. June mostly flew by. I had my follow-up appointment after my second surgery and got a good report, it all seems to be healing. I have one final appointment, a 3 month follow-up, in late September. Maybe most of the bruising, numbness and tingling will be gone by then. Either way, I'm no longer wearing the hose, I am no longer in real pain (just the aforementioned numbness, tingling and occasional shooting pins and needles stuff), and I am so tearfully happy to have it all behind me!
My sister Suzanne also had surgery in mid June. She had a torn meniscus (I don't think I know how to spell that word!) in her left knee and had it repaired. Crutches and PT are in her immediate future. Tim and I got her a few days after her surgery and took her out to lunch, brought her here for a change of scenery and a shower, and to visit. Gail and I saw her this past week for lunch at Jason's Deli and she seems to be doing better.
My mother-in-law and Tim's Aunt Jackie both had colonoscopies on the same morning at a place near our house. I went to check on them and keep Aunt Sandra company. They both had a bad time, getting sick and vomiting, which I did not experience with the prep you have to do, drinking the stuff, and I felt so sorry for them. Thankfully, this type of procedure is over fairly quickly and I think they are both fine now. Good reports, no polyps and no cancer, thank goodness!
We went to Tim's parents house on Father's Day weekend. Tim helped Terry all day in the new store and I got to visit with Linda and Emi and also to help snap a few bushels (it seemed like!) of green beans. Tim was wiped out by the time we got home, about 15 hours later

Gail came last week and stayed with us. It was my "make-up" shopping day, as we called it. I spent 4 1/2 weeks mostly home, recuperating from the two leg surgeries and wearing those hot, ugly hose, limping around, so I didn't want or feel like going shopping. So we made up for it this past week! We hit most of our favorite places like TJ Maxx, Marshalls, Home Goods, Target and Steinmart. Maybe next time we can hit Belk, Penneys or Kohl's, because I wanted to find some shorts and couldn't find a single pair that fit. I did, however, buy 4 new tops (3 casual and one for church) and some jewelry. I got a few kitchen things like a set of 3 red bowls, new measuring spoons, a grill basket, some food specialty items, etc. Needless to say, we had a blast and I look forward to her next trip down to visit and shop!

It's gotten really hot. We had to turn the sprinklers back on and run them this past week. Then, we got a good rain one night and I was hoping for more, but alas, just hot and dry. We finally hit 96 or maybe 97 one day, which is our hot summer weather, considering how humid it is. Tim is doing his norm, continuing to play a lot of golf, no matter how hot or whatever the weather is. The only thing that keeps him from playing is when he is at the course, a thunderstorm with lightning blows in, and they blow the horn to get everyone off the golf course. That's the only reason he is at home and not playing golf these days

I don't tend to blog about current events or hot button topics, so I'll only remark quickly that I was saddened and grieved for our nation, with the Supreme Court decision that was handed down two days ago. Legalizing gay marriage is something I expected, but was holding out hope that it would not be the law of the land. It doesn't change my feelings, I believe in God and in his Son Jesus Christ. I believe the Bible is His holy word and what we all need to live by, I know it is what I try to live by always. It is clearly stated in God's word that homosexuality is a sin before God, so our nation legalizing it doesn't change anything for me. I deal with this personally every day, but that doesn't mean I love my sister or others any less.
Lastly, we knocked another place off of our to-try list. We went to The Gathering at Livingston today for lunch after church. Their Sunday blue plates are fried chicken and pot roast. We both had the roast and it was deeee-licious! Good sides, good cornbread and a nice new fun place to eat. I hope we go back again soon

Of course, we have more new places to try, plus all of our regulars we love. Not enough time!
Not much to report on the tv,movie and book front. Tim thoroughly enjoyed watching the US Open and watching Jordan Speith win his second consecutive major. He's anxiously awaiting the British Open in a few weeks, to see if he can keep his Grand Slam hopes alive

We watched a couple of movies we've seen before and tried to watch Noah, with Russell Crowe, before deleting it about 6 minutes in. Too far off track for me. We're back into Major Crimes and Murder in the First. Rizzoli and Isles is on the DVR, but we haven't gotten to those yet, and I think Falling Skies returns tonight for the final season. On the book front, my reading is subsiding now that my legs are healing

Let's see, since my last blog post, I've completed "The Dance" by Dan Walsh and Gary Smalley; "Mucky Streak" (Squeaky Clean #7) by Christy Barritt; "A Simple Faith" by Rosalind Lauer (an Amish book I downloaded from the library for something different); "52 Steps to Murder" by Steve Demarree and "Attracted to Fire" by DiAnn Mills. Well, that looks like more than I thought! LOL! Still, that was most of June, so not as many as I would have liked. Not sure what's up next, maybe I'll get off the computer and go find a good book to read!
Coming up this week, a haircut, then the big family reunion we go to every year on the Fourth of July. Fun stuff!