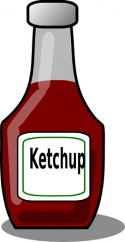 Let's see, time for another catch-up post! I suppose it's a triumph for me to try to blog every week or so, that's a lot better than trying to blog every month or four. Ten years ago (GOOD GRACIOUS, it's been 10 years!) when I started this blog, I blogged every day. But those days, sadly (or perhaps happily!) are gone.
Last week, Gail was here Thursday night through Saturday. Elizabeth came over to eat with us Thursday night (we made fajitas and had a smorgasbord of leftovers). Gail and I went shopping on Friday (I bought some fabric crosses for the front doors for Easter, a new black & white scarf, some food, including ditalini and pappardelle at Big Lots of all places). We came back and picked up Tim, who had to work a bit late, then headed to the airport to pick up Don, who had been to a Valley conference in Nebraska all week. We stopped to eat at Logan's out on Lakeland on the way home. The guys had steaks and Gail and I got shrimp dishes and I think it's safe to say that we all ate too much free bread

Saturday morning, Don and Gail got up early to go out to Katelyn's first soccer game of the season, then we all met for brunch afterwards for an early celebration of Gail's birthday. We tried to go to Another Broken Egg, but as expected (a: it's a weekend b: it was Valentines Day), they had an hour and a half wait. So we met Gail, Don, Kathryn, Jeremy, their kids and Elizabeth at Corner Bakery for brunch. Kathryn took a photo of me with her kids, whom I love and adore, can you tell?!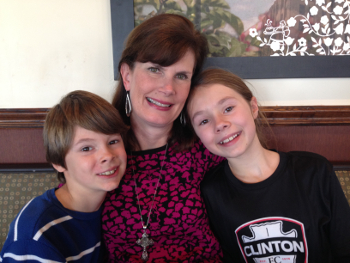 We visited for a while there, then all walked over to Menchie's for frozen yogurt. After that, we tailed Don and Gail over to Miskelly's to look at furniture. After looking at lots of things there, we went to Lowe's and bought new porch rockers and also to Kirklands to get a few art things for the walls (one clock, since I LOVE clocks, can't have enough).
New rockers for front porch: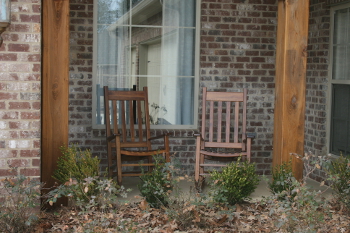 A few new things for the walls at the new house, this is going to be a SLOW process, I'm *SO* not good at any form of decorating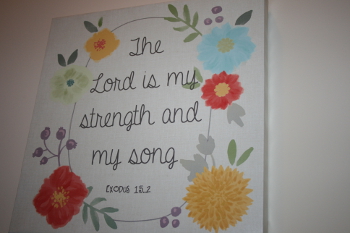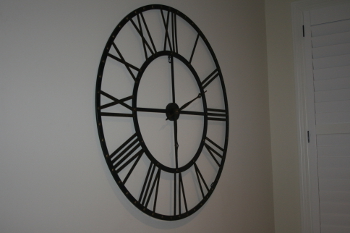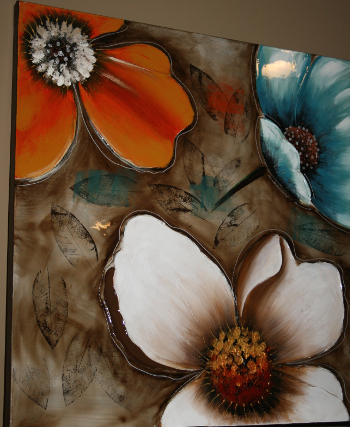 Sunday was church and Sunday School. We had the last sermon in the series "First Things First" in church about prayer, and tackled the tough subject of homosexuality in Sunday School. We came home afterwards and had leftovers and hung out all afternoon watching tv (Tim is still working on binge-watching The Walking Dead and I cleaned up some cooking shows and watched an episode or two of Downton Abbey).
This week was fairly quiet. I've happily entered my yearly "hibernation" mode where it's cold and dreary outside, I don't have anything pressing to do most days, so I'm totally content to stay home, cook, clean, watch tv, read books and sit by one of my two beautiful fireplaces in the new house. I only got out on Wednesday, to get my hair cut and colored, to swap out Walking Dead season DVD's at the library for Tim and do a big run of weekly grocery shopping at Kroger. Every other day, I was happily ensconced at home.
I did do a fair amount of cooking. I made a homemade pizza using my new wooden peel I got for Christmas, makes it a lot easier to get the from-scratch pizza onto my hot cooking stone

I did some tilapia, roasted sweet potatoes and greens, a new Pinterest pin for crockpot pork chops, a new Pinterest pin for an orange chicken (supposed to be Chinesey but not a good success, I won't make that one again). We have a fair amount of leftovers, so I haven't had to cook for the last day or so. Always nice

I read a couple of really good books this week: Dirty Deeds (#4 in the Squeaky Clean Mystery series by Christy Barritt) and Deceived, #3 in the Private Justice series by Irene Hannon, that I got on Kindle loan from the library.
Nothing else exciting going on around here! Today (Saturday) has been quiet as well. Tim went to practice at Lake Caroline for a couple of hours before the rain starts, and I made a loaf of banana bread to take to Sunday School. This past week has been really cold - the Northeast is getting dumped with snow again and we're having colder than normal temps, in the 40's for highs most of the week. We'll have a slight reprieve for a day or so, temps in the 50's and 60's, before we go back to another 4-5 days of highs in the 40's. I'm burrowing in and enjoying every bit of it. I know a long hot summer is coming, where it will be unbearably hot and humid, so I plan to enjoy my fires, blankets, slippers, sweats, hot tea and coffee as long as humanly possible. That's me, a hibernating happy bear