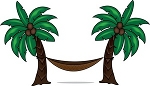 Another week down, closer to having the house finished! That can't come soon enough for me

Let's see, the week was fairly quiet. I did housework and normal stuff on Monday and Tuesday. Tuesday after work, Elizabeth stopped by and we took a pickup bed full of boxes to the storage unit, then took Liz to see the house for the first time. Wednesday, Suzanne stopped by for a visit.
Thursday, I had returns to make to a few stores. Then, Gail came and brought Sam and Katelyn back to their house, they had been staying with her since the weekend. She came here and we went shopping and to run errands. We ran by Marshall's and TJ Maxx and bought a couple of small things. Then we stopped at Big Lots and actually found some food items, I was pleasantly surprised at what a large assortment of Bob's Red Mill products they had. I'll have to remember to go back there after we move and stock up on a few things. After that, we went over to see Suzanne's apartment, as Gail had not had a chance to visit her there. We hung out a while, then ran by Fresh Market to get the Thursday Meal Deal. This month's (July) deal was cheeseburgers. We got 4 burger patties (2 beef, 2 turkey), brioche rolls from the deli, cookies, coleslaw, and slice cheese. Next month's deal is supposed to be noodle bowls, I'll be interested to see what all that entails.
Gail spent the night and then headed out Friday. I ran to Kroger and did a big grocery run. Tim did not play golf all weekend, which is very odd. Saturday, he decided to stay here and work on the house. We're down to the wire to get things fixed up around here to put our current house on the market, before we move to the new house. He cleaned up outside, washed down the siding and doors, painted around the front and back doors and also washed the gutters. I did some packing inside, in the master bedroom closet.
Sunday, I got up and was nearly ready for church when Tim came in the bathroom and said "I do NOT feel good, I can't go to church". Which for Tim to say, means he is near death's door

He stayed home all day and rarely left the couch. Now, today (Monday) he is even worse with a stomach bug, but is working. Suzanne came over Sunday afternoon and stayed for several hours. She had a setback and is very upset. I went over to her apartment today (Monday) and tried to get her up and out of bed at lunchtime. She is not eating and is very depressed. Before I left, she called and got an appointment at an outpatient counseling place across town, and is hopefully going to be accepted and start a 6 or 8 week intensive outpatient therapy regimen. She is really struggling and we're doing our best to help her.
We should be contacting a realtor soon, to list the house, which means we'll shift into an even higher gear. I am going to have to clean more around here, bummer! And have things presentable at a moment's notice, I suppose. I'm just itching to get a final date on the house and proceed straight to the moving phase

We ran up to the house yesterday with Suzanne and they had everything prepped for painting but had not started. They had, however, stained the outside doors and they looked really good.
Another week down, wonder how many to go before we have a closing date! At least July is almost over. Oh, and Saints training camp started, so that is wonderful news, LOL!