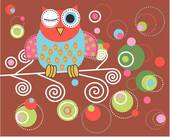 * I made progress today. I walked for the first time, by myself, without Beau. It was a sad walk, but I finally forced myself to get out and go. 3.3 miles, so at least I didn't wimp out after the first mile

* Had to make an emergency run up to the assisted living place to check on my dad this morning. More health issues, this time, thankfully nothing very serious. I guess being around so many more people than he was before (he lived alone and rarely saw anyone other than the checkers at Walmart), seems to be making him sicker.
* I'm currently decalcifying (is that how you spell that silly word?!) the coffee pot for Tim. I made myself some coffee once or twice in the last week (I use a different coffee maker that is stored in the garage, an el cheapo Mr Coffee from Walmart)… I imagine that will be the last coffee I make at home until fall and winter rolls around again. Tim, however, drinks it 365 days a year, so we have to clean his coffee maker fairly often.
* Getting warm, I guess spring is finally here. Supposed to be 80 degrees today.
* Current book I'm reading: on my Kindle, a cozy I downloaded from my library's website called "A Slice of Murder" by Chris Cavender. So far, it's a pretty good little cozy mystery

* Trying to work on a menu for the week, I think I'll do stir fry tonight, get Tim to grill burgers tomorrow and do fish Wednesday or Thursday. Tim hasn't opened up the grill in months. There might be small creatures nesting and living in there. He doesn't grill much any more. He says he needs a new grill and he probably does. I bought myself a Cuisinart Griddler last fall, to use inside, with some of my Swagbucks winnings that I redeemed for Amazon gift cards. I've been using it a lot, but have yet to try to grill burgers on it.
* Also, obviously, trying to get back into the swing of blogging. I read through quite a few old posts yesterday, I was missing my Beau baby something fierce, and started reading and looking at pictures of him. It made me miss "the old days", when I used to blog regularly. These days, with Facebook, Pinterest, GoodReads, my iPad and everything else, I rarely find time to blog. Trying, yet again, to work on that

* OK, time to finish cleaning up the house, work on unpacking some things for the garage sale of my dad's stuff, and then time to cook supper!