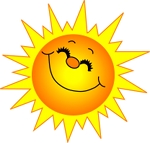 This blogging stuff appears to be harder than it looks!
Another month has gone by with no post from me, and even though we've been busy and had lots of fun things for me to blog about, I don't seem to be able to get it down. I do keep trying though

Brittany and David's wedding was this past Saturday. Hard to believe that she was in diapers when Tim and I got married and now she's off and married herself. She was just a beautiful, stunning bride and they seemed so happy, so we had a great time at the wedding. Outdoors, and we were both pretty sweaty and melted down by the end, but it was worth it.
Sunday was busy, church and Sunday School, then we went to Corner Bakery for lunch. Tim offered, so I accepted. Then, he said as we were sitting down waiting on our food… "I really don't like the food here". So. I guess we'll go to Dickie's next time, his favorite place! I do love their food, and places like Corner Bakery. I love Newks and was glad to see posted on Facebook their new soups for the spring and summer. And just yesterday, they announced that we are finally going to get a Panera, down in Ridgeland. I can't wait for it to open! Tim tolerates these kinds of places, but really doesn't like them. Me, well, I LOVE them!!!

Sunday afternoon, he went to play golf and I caught up on some stuff on the DVR. My shows are piling up, with everything else going on. Sort of looking forward to several of ours shows ending (Survivor, etc) and the rest going on break with their season finales. But then again, I will miss them and be looking for more fun things to watch!
Monday, I did some laundry and housework and got outside for a while to help Tim wash my car. I can't remember the last time we washed a car together, it has to be over 10 years or more. Tim had gotten in the habit of taking them through the drive-through car wash. But this house is bigger, the driveway is a lot bigger and we are further away from a car wash place, so apparently I talked him into it! It was a lot of work, but fun, and I enjoy doing things with him. We cleaned that puppy inside and out - tires, rims, bumpers were blacked, leather was Armor-all'd and protected, everything vacuumed, all glass cleaned. So it's clean and sparkly now. Today, Wednesday, we did his truck and it's equally as squeaky clean. I felt I needed to blog about this because a) it's been so long and b) it's a remarkable event and c) I'm hoping it happens again soon!
Tuesday, I cleaned bathrooms and ran errands. Normally, I go to Kroger on Tuesday, but this week I had something to return to Walmart, so I grocery shopped there. And proceeded to spend 3x what I normally spend at Kroger! So, I think I'll be going back to Kroger soon

To be fair, I got other stuff, like makeup and toiletry stuff, and I did get a lot of meat, so that's why the bill was higher. I also dropped Tim's suit off at the cleaners (read Saturday's blurb, it was dirty and sweaty from the wedding) and picked up some photos I had printed at CVS. A Mother's Day happy for Tim's mom

Today was more housework, three loads of laundry and washing his truck. Tim is playing golf this afternoon, then having to work tonight starting at 11 PM. I imagine we'll sleep in a bit tomorrow morning

We had been walking this week. We walked 4 miles Monday, 3.3 miles Tuesday, but when the alarm went off this morning, he said he didn't want to go! Oh well. I have 2 surgeries coming up soon on my legs, so my walking days are dwindling for a while anyway, until everything heals.
I need to go back and blog about April and other stuff going on… let's see - how about some highlights?!
- planted flowers and herbs (just basil, brought everything else in pots from the old house) in April in pots in the back yard. Still not planting in beds, they are just clay with construction trash and need lots of work
- saw 2 movies - The 50th anniversary showing of the Sound of Music (with Gail and Elizabeth, SO much fun!) and the new Avengers movies, Age of Ultron with all the Bargers. Fun times and movie popcorn at both!
- we got our belated anniversary presents - Tim got a new driver (golf club), a new hybrid (golf club), new golf shoes and hats (noticing a trend?!), and I got new porch furniture for our screened-in back porch.
- we had a Sunday School party in April at a new members house and had a good time and Tim went the next morning to see Zack play in the regional golf tournament, but he didn't make it to nationals. He's doing good though and about to finish his freshman year of college
- we had a minor earthquake about 4 miles from our house, a 3.2 (which we didn't feel, in the car) and a second one we did feel, a 3.0, last weekend. Weird! My first earthquake!!
More stuff going on, but that's the high points. I'm ahead of my schedule for reading, and will soon pass what I read ALL of last year, so I'm happy with that. Currently reading "Always on my My Mind", #4 in the Christiansen family books by Susan May Warren. A bit bogged down at the moment, but hopefully will get back in the swing of things. Shows we are watching: Dancing (me), Gotham and Following (Tim), all the NCIS shows, Person of Interest, Survivor, Blue Bloods, Blacklist, Grimm (Tim) and a few others. He really enjoyed the Masters on TV in April (always on his Dad's birthday weekend) and he watched the match play last weekend, along with the NFL Draft. Gotta get ready for football season and get some new Saints players!
Ok, maybe that catches me up a bit. Hopefully can get back in the swing of blogging, and maybe post some pictures too! I tend to do that on Facebook and Instagram and not here any more
If anyone reads this, whew, you made it! Hope you are having a great day!