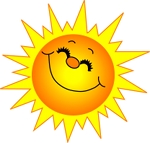 I've posted many times in the past, probably every July and August, about how these are always the two hardest months of the year for me. When I worked full-time, I rarely took vacation during this time, and it was a long time between July 4th and Labor Day. Now that I'm not working, Tim is but plays golf all summer (and we rarely go on vacation this time of year), and the heat is so bad (although this year not NEARLY as bad as normal), the two months of July and August always seem interminably long. And this year is no exception, and probably even worse, since we are trying ever so hard to patiently wait for them to finish with building our house!
We check on the house every week. Tim, usually 2-3 times a week, me usually once or maybe twice. He comes away uber-excited and pumped up. Me, I get dejected that they don't seem further along and there seems to be *so* much left to do

It helps that we've been taking pictures every step of the way, and sharing them on an IOS photo stream for family, so I can look back to May when it was just dirt, then foundation, then framing and see just how far they HAVE come. But still

We logged another week in the books. Tim and our neighbor Rick finished up the gates and the fence work, so that is now done. It looks really great. I teased them both that we should hire them out, they do really good work

Tim had a rough week at work, having to work late a couple of nights and having some really bad days where he was chasing problems and on conference calls pretty much the entire day. I hope next week is a lot better for him.
On Wednesday, Kathryn, Katelyn and Sam dropped by after work for Sam to come stay with us, just like his big sister did a couple of weeks ago

Sam and I had fun, when we spent time together. He was mostly happy to take his mom's ipad, go in his room, close the door and binge-watch cartoon "movies" or tv shows from Netflix. He could do that hours at a time, unless he got hungry. He never seemed to get bored! If we tried to read a book (he did NOT want to do that!), watch something together on tv or play the Wii together, he got bored in about 8 minutes flat! LOL! We went to the library and got books for bedtime stories, had dinner at Newk's (HIS choice, surprisingly!) on Wednesday night with Uncle Tim, and then went to check on the house. Sam had a ball playing in the mountain of sawdust in the garage, LOL! Thursday, Aunt Liz came over for a late lunch, then we went to Sam's Club and Kroger to pick up some things that Sam likes to eat (chicken nuggets, macaroni and cheese, chocolate chip waffles, strawberries). We ran into Aunt Suzanne in the grocery, which was nice. Aunt Liz stayed for supper and waited for Uncle Tim to finish work late, so he could work on her vehicle when he finished. She was long overdue for an oil change

It was good to get to see her, and we look forward to seeing more of her as she winds down summer vacation and gets ready to get back to teaching in August. Sam watched a lot of Netflix on Friday, since it pretty much rained all day. His parents and Katelyn came by after work on Friday and we all visited for a while then went to eat. At Newk's again, Sam's choice

He seems to like their free breadsticks and cheese pizza.
Saturday, Tim had an early morning tee time and then stopped by to check on the house again. They are still finishing up cabinets and building the island and his vanity for his bathroom by the office, also known as one of the guest baths. He spent some time helping me visualize the kitchen and layout and where things might go after he got home. I'm still struggling with the difference in cabinets and drawers at the new house, versus what I have here, where it's located and how I use it. It really helped when he tried to help me see it and work things out in my mind, but it will really just be after we move and get things unpacked and try to live in the space, before it's actually going to click for me, I think. One of my big failings, I just can't visualize things until I actually *do* them.
Today is Sunday, so church. Another good service in the same series, Characters who Teach Character. Guest speaker Floyd Vanderbergh, with Strategic Impact and also a member of our church. He spoke on Gideon and his experience from the book of Judges, good sermon. Afterwards, we ran by Kroger, since we were completely out of milk and almost out of bread. I've been trying to use more of what i have here, but still need milk, bread, juice, eggs and lots of produce

Tim is going to play golf later, and right now he is happily watching recorded British Open coverage on the DVR. I saw online today that there are 7 more Sundays until Saints regular season football begins. I cannot wait!
In other news, Tim's parents left Monday morning on a cross country trip. They've been to Memphis, St Louis, Dodge City Kansas, Mesa Verde Colorado and are driving through Nevada today, headed to the redwoods in California. They're having a great time, I think!
On the home front, I'm going to try to cook more from my pantry and freezer this week. Tonight (Sunday) we are going to have breakfast food. I don't have anything nailed down, but am tentatively planning meals this coming week of hot italian sausage sub sandwiches one night, salads, oven bbq chicken with coleslaw and baked beans. I probably won't get to the crockpot red beans and rice (with sausage), maybe next week on that one. And I have a package of frozen ravioli that I am going to use soon. As I've warned Tim, I'm spending less at the grocery right now, which is counter-intuitive to what is going to happen - that I'm going to spend a lot more re-stocking things after we move, when we have less cash to work with. But, oh well!
I finished a library loan book yesterday, the latest by Dee Henderson entitled "Undetected" about a US Navy submarine captain and a genius young lady in the field of sonar. Good book, and now I've got another library loan, "Missing You" by Harlan Coben. I don't read a lot of fiction that is not Christian, but he is one I do enjoy. Not sure what I'll read after that… We've got some stuff to watch on the DVR, since we didn't watch much while Sam was here and Tim has been busy since Thursday watching British Open coverage.
OK, that's it for another boring weekly update!

Hope everyone out there (if anyone is actually out there reading this!) is having a great week and weekend