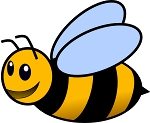 Another uber busy weekend in the books! Not interesting for anyone else, but I like to record some of what is going on these days. Especially when we do fun things like go check on the house (our new big thing, LOL!) and we spend time with family and have such a good time!
I had thought Tim was going to go play golf on Friday after work, but he surprised me and said he wouldn't go, so we could go check on the house and go out to eat. Such a sweetie pie! We went and checked on our house (Tim had been there the evening before to meet with the builder and electrician). I had not been since last Sunday, when Tim's family came to see. From Sunday to Friday, they had made a lot of progress – the roof was finished, the front and back doors all installed, all windows have been installed, the two fireplaces are in, and the duct work done for the heating/ac system, which was also installed in the attic. We also went and looked at a couple of others houses further along, being built by our builder, to get an idea of fixtures, finished details, etc. We have to meet with the decorator soon to pick out a lot of things. Lots going on!
After we left the house, we were hungry and couldn't decide where to go eat. We both decided that since we'd been good all week eating salads, we deserved to splurge and be bad, so we went to Pizza Inn for the all-you-can-eat pizza buffet! That's something we hardly ever do, it has probably been 3 or 4 years or more since we've done that. I usually make pizza and every once in a while, we order or pick up pizza, but we never go to a buffet. Plus, I wanted to check and make sure they would deliver to our new house (they will), since I think we'll be too far away from the Papa Johns we both love. After supper, we went to Dick's to look for golf balls for Tim and ran into my old buddy Braxton. We talked to him for a long time, and it was good to see him and catch up on things. We were going to go check out the new Harbor Freight, but it was getting too late, so we went next door and ambled through Home Goods till they closed. So many things I want to buy for the house. Tim is like, you have to wait, I don't want to buy more we have to move!!
Saturday, Tim had an early tee time with his buddies. After he got home (I had cooked lunch, but he brought us Chick-Fil-A home for lunch, as a surprise, along with a chocolate shake for us to split, do you notice a pattern of splurges!) and we ate, we got ready and headed out on more errands. We went to the new Harbor Freight they just opened near us. Tim had a blast, browsing and shopping, and after nearly 2 hours, I finally coaxed him into leaving. We went to the dollar store and TJ Maxx after that, and then, even though I had food cooked from lunch, we were out, we were hungry, so we stopped for supper! We went to the Papitos near TJ Maxx and had a huge meal. Tim ordered the Fiesta Dinner, which came out on two huge platters. I got the Baja Fish Tacos and they were really good! We took leftovers home, but haven't had a chance to eat them yet.
On the way home, we called to talk to Mark and Amanda. They actually had been trying to reach us at home, to see if we had any photos of the church Tim and Mark grew up in, as they were having their 100th Anniversary on Sunday. So I spent several hours going through old photos and sending to them, and Mark worked all night on the slide show for the anniversary. Sunday morning, we got up and drove over to Tim's family and we had the celebration at church for several hours. They read the 100 year history of the church, we visited with lots of family and friends (Tim had not seen a lot of these people in 20 or 30 years), we had lunch, then singing from two different groups. Kindred Spirits, which has Steven in it, and the Leaf River Boys, which has Tim's Uncle Richard in it, playing the harmonica. After all the festivities at the church, we all went back to Linda and Mitchell's and visited for several hours. Tim had brought his pistol and everyone took a turn firing it. I, of course, was the worst shot by far 🙂 Ethan had a shell casing come back and pop him in the face, so he had a nice bright red shiner to show for his first effort with a pistol! Brittany took me, Amanda and Abby down to see her new trailer. She's so excited! It needs a lot of work and I asked her if it would be ready before our new house, and she said she wasn't sure! It will get all new paint, all new floors and a lot of other work before she moves in. We stayed pretty late, then left and swung through Wendy's for a late, late, late supper on the drive home. Obviously, WAY too much eating out this weekend, but that always happens when we stay so busy, always easier to pick up food while we are out running crazy. Tim and I are both pretty tired today, but we thoroughly enjoyed our weekend! (Note to self: no pictures here from the 100th anniversary at the church, I posted them on Facebook instead).