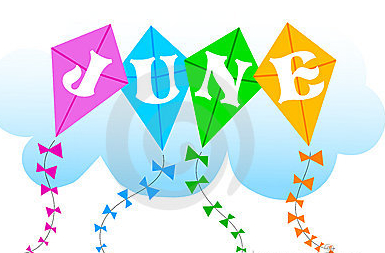 Well, outpatient surgery or not, the two surgeries I had to repair/remove/ablate (whatever!) the varicose veins in my legs were no easy feat. I've now had the second surgery (on my right leg) and while so far it is not as bad as the first one, the first leg is still giving me problems. It's not completely healed and I'm wondering how long it is going to be before I'm healed and feeling well and well, normal.
Let's see, since the last post, I've tried to stay busy. Staying busy helps the time go by faster, helps me not concentrate on my leg (or legs) bothering me, etc. Tim played in a golf tournament with Zack the Friday before Memorial Day. It was good to see Zack, and they had fun playing together, as always. They came back here late afternoon and ate the Chinese food I had fixed. Then Tim and Zack watched "American Sniper" that I had ordered as a happy for Tim. Tim ended up playing golf the whole Memorial Day weekend. All day tournament with Zack on Friday, twice on Saturday, Sunday after church and Monday morning (Memorial Day). The pain got so bad in my leg that I cried the whole morning Sunday morning getting ready for church. I nearly passed out in the shower and had to holler for Tim (poor Tim), but I thought I was going to pass out and hit my head on the tiles. I barely made it through church (one service Sunday because of the holiday), then we ran by Kroger for food. We ran into our neighbors (Bob and Chris) who are newly back in town after being gone most of the winter. They invited us for a cookout, and Tim went, but I did not. Once I finally made it home, I was in so much pain I broke down and took a Percocet and slept most of the rest of the day. Same on Monday, he was playing golf and then it rained, so I just took another Percocet and slept half the day away.
Wednesday, I got my hair cut and went to Sam's for a few things. Thursday, was a quiet day, as was Friday. Tim offered to take me out on date night, but I still didn't feel like getting ready and going anywhere. We ran through the drive though at the new Steak Escape that opened near our house and got sandwiches. We watched "The Butler" and had a nice quiet date night at home. Saturday, Tim played golf and I got industrious and made brownies for Sunday School. Tim's mom messaged me and invited us for lunch on Sunday, so we went to his parents house after Sunday School and church on Sunday. Ended up staying much later than I planned, then we had to stop at Kroger on the way home at 10 PM for some essentials.
Monday morning, I got up and went to the doctor for the second surgery. I slept most of Monday, but I know that Tim once again ordered pizza (his idea of cooking a meal!) but this time I insisted on no bell peppers on half the pizza, LOL! Tuesday, I took more Percocet and tried to stay awake and start walking some. I've been wearing my Fitbit and getting a minimum of 10K steps a day, trying to help the leg and healing process. It's now Thursday and I've walked at least 12K per day, except for Monday with no walking and 6700 on Tuesday, the 50% day.
I've also caught up on stuff on the DVR and been reading some good books. We are now pretty much out of shows, although next week Major Crimes and Murder in the First start back, and I think later in June, Rizzoli & Isles returns. We still have AD: The Bible and American Odyssey on Sundays, but otherwise, our weekly shows are gone for the summer. Tim has golf every week and I have some cooking shows and The Chew that I record. Let's see, I've read a medical book (Code Triage by Candace Calvert), one recommended to me by Linda that was really good called Miranda Warning (by Heather Day Gilbert) and now I'm starting the first Crittendon book by Creston Mapes, called "Fear Has a Name". Very good book! I downloaded one from the library (one of the Jack Reacher books by Lee Child), so Tim would have something to read in the doctors office. On my first surgery, he finished reading "Killing Lincoln" that he started 2 or 3 years ago, LOL! I doubt he'll finish this one on my Kindle before the two week limit at the library, but maybe he will. He doesn't have a lot to watch either, except golf and the NBA Finals do start tonight (Cleveland Cavaliers vs Golden State Warriors). Mostly, he plays golf every day and doesn't get in, changed, supper eaten and settled until after 9 PM. He doesn't have a lot of time for tv or books 🙂
This weekend will be busy. Tim plays in a charity tournament in the Delta with Don and Jerry, so we will go to Gail's house after work on Friday. Hoping I do ok with her stairs and shower! Mobility is still an issue for me, but this second time is proving to be a bit easier than the first. This leg had less damage, less bulging veins, plus, I keep telling myself — I know what to expect now!
Now, I need to get busy and start researching Hawaii trip ideas. I am not going through all this pain and agony for nothing! I've told Tim to plan to take us to Hawaii next year for our 20th anniversary. At least I can wear shorts now 🙂