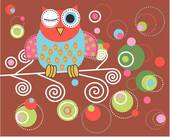 It seems like most of them do, but this weekend really flew by in the blink of an eye! My weekends are always a lot more fun and a lot more filled when Tim does not play golf. His plantar fascitis in his foot is still bothering him some, but mostly, I think my darling husband is just making a concerted effort to spend more time with me lately. Either way, I can't complain, I love to be with him and do things together.
Friday night, we had date night at home. I made crockpot Chicken Santa Fe, which I normally make a lot during football season, but decided to start early this year. Tim thinks of them as nachos, since he eats his over chips with a lot of cheddar cheese on top. We watched a Harry Potter movie (Deathly Hallows part 1) and some of the Olympics. Team USA is still doing well!
Saturday, we ran a bunch of errands. We went downtown to pick up some motors for Terry and the new store (a fan in one of the coolers needs to be replaced), and we went to the Farmers Market. We also made stops at Marshalls and Academy Sports, before heading over to Tacqueria La Guadalupe for lunch. This time, we decided to eat in (they only have 4 booths and they were all filled, but we stood around and waited for one to open). We also decided to try their tortas for the first time. Delicious. Huge, homemade buns, sort of a Mexican burger. Tim got carne asada and all the toppings, including jalapeno. I got pollo (chicken), but without tomato and cilantro. They were delicious and so big that we each only eat half and brought the other half home to eat for supper. We stopped at the house for a bit and checked on Beau, then decided to go to a late afternoon showing of "Total Recall" at Malco. Better than I expected, and we both really enjoyed it!
Sunday was busy, we went over to Tim's parents house for Emi's birthday. We all ate and hung out, then went to the store for several hours to help out. They had a lot of stock to unload and put out, and Tim and Mark helped move a few heavy things. Terry replaced the motor we had brought, in one of his coolers, and we did what we could to help with arranging stock on the shelves and stuff. It had rained as soon as we got to his parents, hard, and rained for a while. Poor Beau was soaked to his bones but dried out some while we were at the store working, so he didn't stink too bad (wet dog smell is the worst!) on the way home. We got home late, but had set the DVR for the first Saints preseason game. They played the Cardinals last night in the Hall of Fame game from Canton, and won!
Tim had to work late last night, and said he was going to stay up afterwards to watch the Mars Rover "Curiosity" land on Mars. I told him to wake me, and he came in to wake me up, but I was so sleepy that I passed on that opportunity! He watched it all on NASA tv and then told me all about it today, I was good with that

Back to the grind on a Monday, cleaning, laundry and trying to figure out what to cook all week! Just another day in paradise