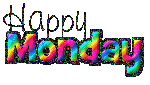 Another busy weekend, at least by my standards! Tim again took off from playing golf on Friday, so we could have "date night". We decided to go back to the new Greek place we tried and just loved, Krilakis in Ridgeland. This time, Tim tried a "mixed grill" gyro (lamb and grilled chicken), and I took the advice of the guy behind the counter who said his favorite was the smoked turkey gyro. It was good, but I think I like the lamb better (and next time I want to try grilled chicken). We also tried their hummus and it was good. Good food, as we've already come to expect from there

We came home and watched "The Help" on the DVR. I had seen it, but Tim had not.
Saturday, Tim had an early tee time and played golf till around lunch or a bit after. I watched some shows on the DVR and also worked on some scrapbook pages while he was gone. After he got home, we went for a late lunch at our favorite Chinese place, Mr. Chen's. More good food! No wonder I'm gaining weight, from all of this eating out at good places, LOL! Tim had originally planned to mow the grass afterwards, but he was exhausted, so we came home and he took a long nap. Very un-Tim like! We watched the next Harry Potter movie, Goblet of Fire (#4) afterwards. It's so nice to have them on loan from my niece Elizabeth!
Tim hurt his hand playing golf, and said he was tired, so he took off Sunday. We went to see "The Amazing Spiderman" with Elizabeth in the afternoon, then tried out a new take-out place, Taco Del Mar. Tim and Elizabeth got tacos (Liz got hard shell and Tim got soft ones). I wasn't hungry (had too much popcorn during the movie!), so I didn't get anything. We'll have to go back and try it again when I want something to eat, hahaha!
Tim had to work late Sunday night, so we didn't get up and go walking this morning. He went out to cut the grass, and ended up having to work on the mower. He said it was the "magneto", and of course, all I can think of is the character from X-Men! He didn't go play golf again, is resting his hand and the rest of his body that hurts

I tried to pretend it was winter, and made a roast with potatoes and carrots, homemade bread and salad for supper. Now, we're watching shows from the DVR. Just my kind of night!