Believe it or not, I didn't really take a lot of pictures while we were gone. We really only went for the Saints-Bears game and we didn't get to do any sightseeing while we were there. We had two days of traveling and one day for the game and that was it. I hope we can go back another time and do all of the "touristy" things in Chicago. Neither of us have ever been there before, and it looked like a really nice city.
My overriding memory of Chicago in January will be of how cold it was! Tim, on the other hand, was fine and loved every single minute of it. But, I'm pretty cold natured, and even though I had on a lot of layers, I still got cold. We left for the game (2 PM game) at 11 AM and got to Soldier Field around noon, so we had two hours before the game even started. Then, it took a while to get back out, so we were out in the cold for about 6 hours or so all together. After about 3 hours, I started getting pretty cold. In the third quarter, my feet and hands started getting numb, so I felt cold all over. I think it would have really helped if the Saints had been winning, I would have been a lot warmer! LOL 🙂
I have a few pictures and will post them on the extended page. I discovered that it's a hassle to store your camera in its case under your coat, or in the pocket of your sweatshirt, under a few layers of coats, gloves and scarves. It takes a while to get to it, and then to put it back in its warm spot. So, I didn't take a whole lot of pictures at the game since it took some much effort to get my camera in and out! 🙂
Here's a couple at Lake Michigan, a few blocks from Soldier Field: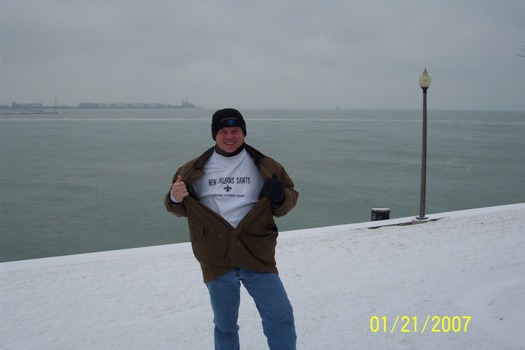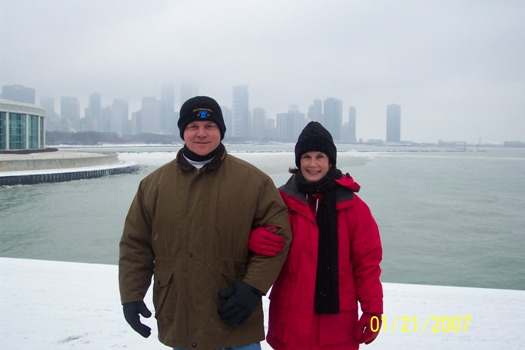 And before the game started, we walked around and then checked out the Fox News Crew that we love – Joe Buck, Terry, Howie and Jimmy Johnson (thanks Laura!):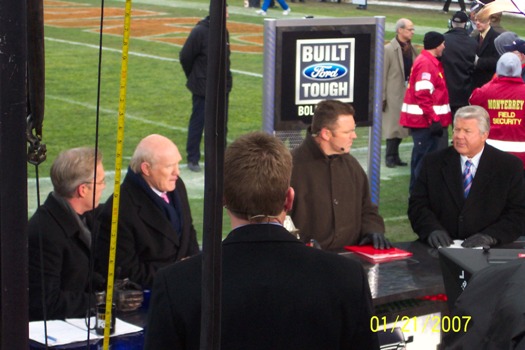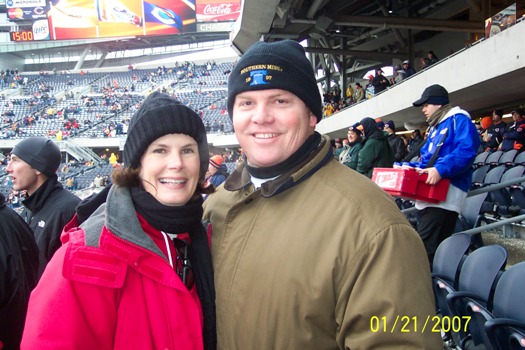 And the Saints on offense, when we still thought they had a chance!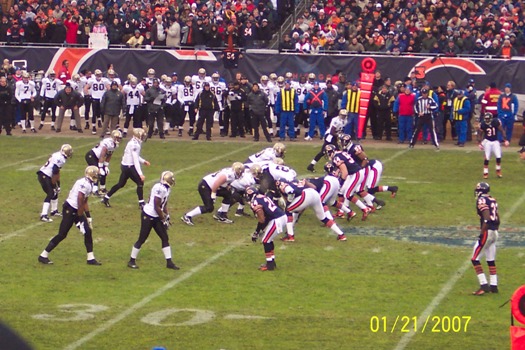 Lastly, a couple of scenic pictures thrown in for good measure!