Click here to see one of the best videos I've seen in a long time. Of course, I'm a dog lover and I love seeing stories about special dogs. And their owners. I think you'll like this one!
I thought I'd also throw in a fairly recent picture of my baby. We think he's as smart as the dog on the video, but we're very biased. Beau has learned a lot of commands in the last year or two. When we got him, he knew zero commands. Now, he knows about 25!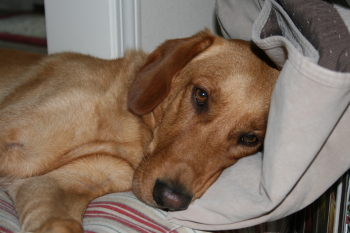 Have a wonderful day!