I have a lot of pictures from vacation that I want to post, but I just haven't had time to transfer them to our main site (Hambones), nor size them down for my blog. They are mostly scenic pictures, of butterflies, flowers, churches, lighthouses, etc.
So, here's one for today. It was a flower I had never seen before, but it was growing at the Horticultural Center at Callaway Gardens. It's called a purple passion vine.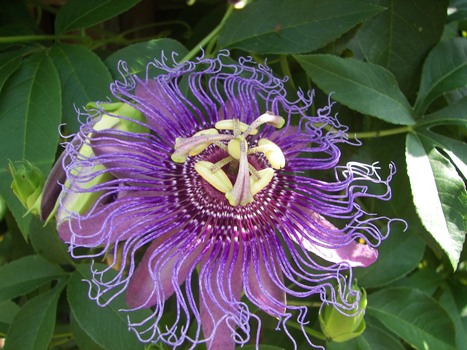 And, here's how they were growing, up an arbor: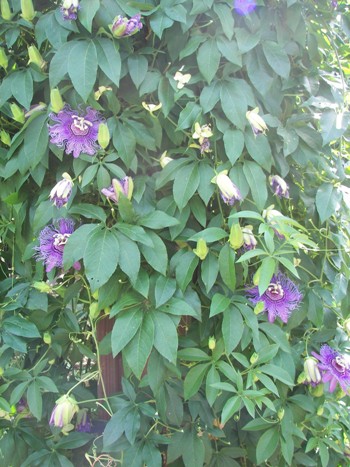 Have a great day everyone!